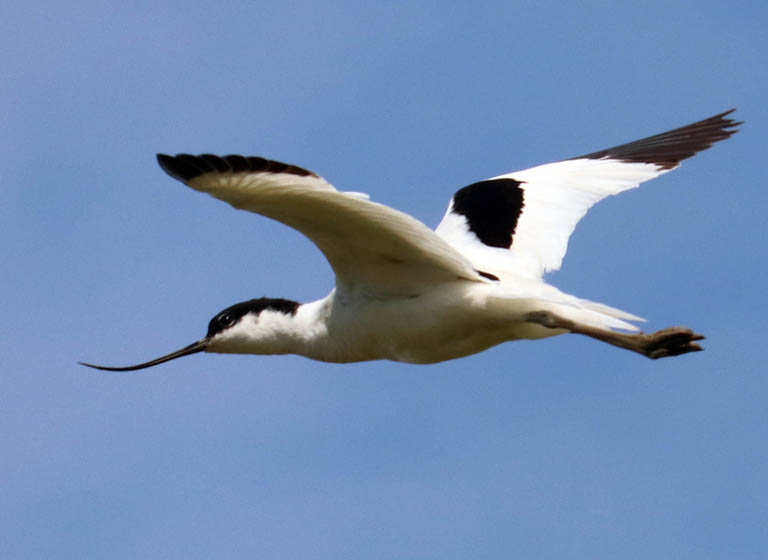 The RSPB
THE RSPB is firmly established in the world of conservation. It has long been the largest nature conservation charity in Europe. In 1989 we reached our centenary. The ladies who founded the Fur and Feather Group, soon to become the Society for the Protection of Birds (and Royal by 1904), were outraged at the callous slaughter of thousands of herons, egrets and grebes (usually at breeding colonies, so their young were left to starve) for their feathers for use in the fashion trade.
Everyone can enjoy birds. Whether they are in your garden or in the countryside, they are the most accessible and lively elements of the natural world around us. For many, they can be appreciated as welcome visitors to the garden, to be watched from time to time from the window. They also add an extra dimension to a country walk, a drive to the seaside or even a train journey.
It's largely through the efforts of members and friends that the Society has been able to buy land for nature reserves. We now have over 130 throughout the UK. They range from woodlands to wetlands, and from reserves near city centres to the vast remoteness of the Scottish Highlands. Our work is not just concentrated on buying land for nature reserves, far from it. In order to understand birds' needs and requirements we need to carry out research. From this we can formulate the necessary action programmes needed to give specific birds and their habitats the best chance of survival.
A lot of our time is spent monitoring and influencing government policies on conservation and land use, and how these affect wild birds and the environment. We're not afraid to stand up to the decision-makers in order to get the best deal for birds and wildlife.
Some of our rarest breeding birds require intensive on-the-spot protection, often involving round-the-clock surveillance against egg collectors or others who wish to harm them. Through necessity, some of these sites are secret, but others have presented golden opportunities to allow many people to see birds they would otherwise not be able to - the famous ospreys at Loch Garten are an excellent example.
But it's not always a battle! Our experience and knowledge means we're often asked for advise by those with a responsibility for the countryside. We also work with landowners and other managers of the environment and give expertise on habitat and land management, often in collaboration with other conservation organisations. Through these activities, events, books, magazines, films and a network of local groups, we bring stimulating and enjoyable wildlife experiences to people of all ages. As a member we hope you'll take full advantage of what we have to offer.
Above all, we have room for everyone. If you simply enjoy the countryside, we can protect that which gives you so much pleasure or if you like birds but know little about them, we can help you find out more. If you're already a birdwatcher, you can see lots of interesting birds on our nature reserves and know that we're working hard to protect them and their habitats. At whatever level you want to participate, you're a very welcome and valued member of the RSPB.
Members are the lifeblood of the RSPB. With more than a million people supporting our work, we want to make sure that we listen to members and keep you informed of our vital work to protect birds and the environment. Our membership services department has daily contact with RSPB members responding to more than 58,000 telephone and 39,000 letter enquiries each year. They also handle membership renewals and enquiries from potential members and provide new members with information to allow them to enjoy RSPB membership to the full.
Getting Involved There are lots of ways to get more actively involved with the Society's work. A UK network of Local Groups will help you learn more about birds and conservation. We organise visits to nature reserves and talks on topical issues. Thousands of members get involved as volunteers too, helping with a huge range of tasks. You don't need to be an expert birdwatcher - volunteers help with office work and there are drivers, carpenters and translators to name just a handful. RSPB Local Groups are vital in keeping our supporters informed of local events and of opportunities to support conservation in your area.
To find out more click on the RSPB logo or go to www.rspb.org.uk